How Insurance Companies Can Use Teamwork for Digital Transformation Success
The topic of digital transformation permeates insurance industry conversations these days. Insurers are increasingly enthusiastic about embracing the opportunities that a digital-first future affords.
Yet fewer insurance companies are confident that they can build a team capable of making long-term digital transformation stick. One Harvey Nash/KPMG study found that 78 percent of CIOs believe their company's current digital strategy is only moderately effective at best, says Lisa Heneghan, partner and chief digital officer at KPMG in the UK.
Digital transformations themselves may fare even worse than overall digital strategies. For instance, a McKinsey study found that 70 percent of attempted digital transformation programs fail, according to Michael Bucy and fellow researchers.
To transition from big ideas to successful implementation, insurance companies need teams that incorporate both knowledge of existing legacy systems and information on effective innovation.
Digital Transformation: Who Has the Knowledge?
Before gathering those with the technical skills necessary to implement a digital transformation, start by building a team to focus on the big picture.
A Voice of Experience
Nick Pike, chief revenue officer at supplier platform Vizibl, recommends that this team include someone with previous experience handling a successful digital transition. "All teams and projects benefit from the guidance of someone who has been on the journey before and is full of valuable advice and direction," he writes.
Some companies regularly adopt new technologies, making a digital transformation veteran easy to find in their ranks. For insurers, however, finding someone with experience in the type of transformation you seek may not be so simple.
In this situation, consider splitting the role between two people: A team member who knows your current IT system intimately and one who becomes the resident expert on the available tools for transformation. Both parties play a crucial role in guiding the core development team and insurance company staff through transformation.
Who Speaks for the Customer?
Changing customer demands are one of the biggest drivers of disruption in insurance today. Since customers increasingly seek to do business with insurers in a digital-first environment, customer demands often drive digital transformation in particular.
A digital transformation that fails to consider the customer's experience, then, may spell disaster.
To stay on top of changing customer demands, include a team member with experience not only in digital-first technologies, but specifically in usability and design. "A strong UX resource needs to not only be proficient in UX/UI, but also have a strong background in usability testing and analysis," says Robert Krugman, chief digital officer at communications business Broadridge.
Putting the customer first can have profound impacts on an insurer's ability to reach its business goals. "Digitizing the customer journey is a worthwhile investment, given its ability to increase customer acquisition, satisfaction and retention," writes Elizabeth Cahan, an associate consultant at business and technology management consultancy Capco. It can also help companies automate low-value manual tasks, allowing staff to focus on complex, high-value work that computers can't do.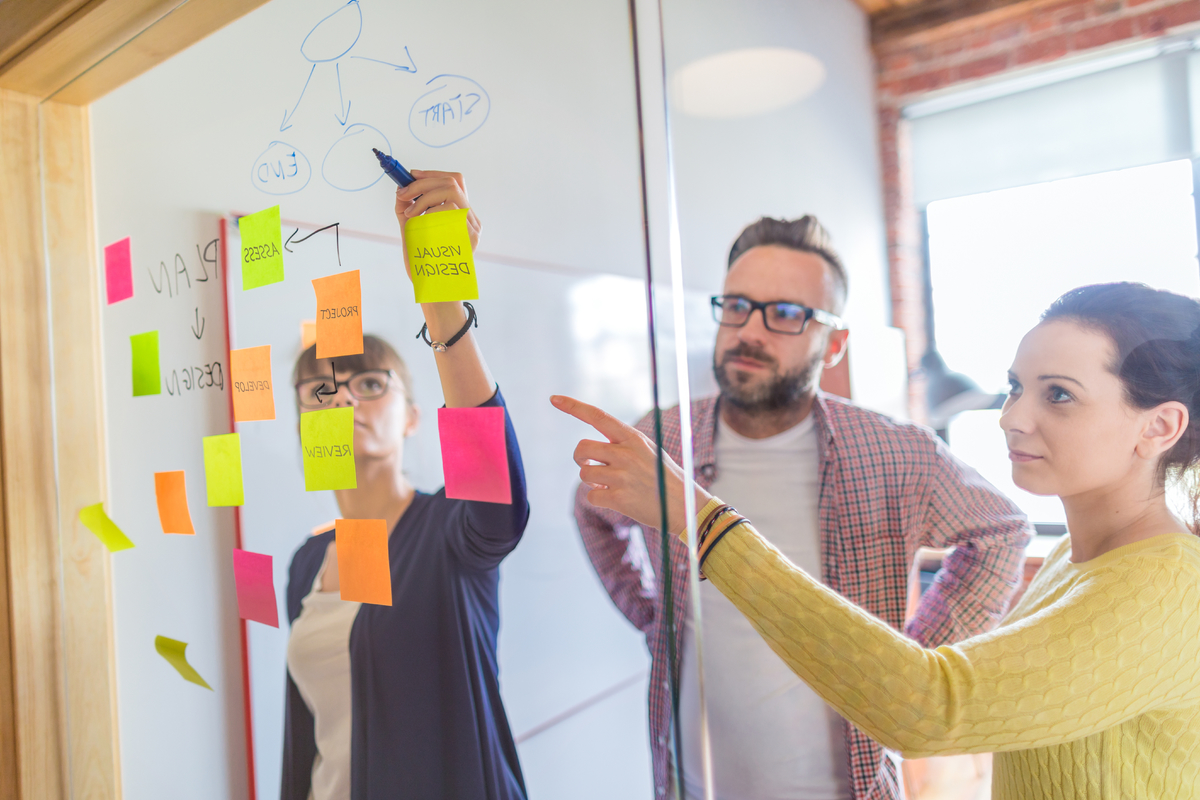 Laying the Groundwork for Digital Transformation
Transitioning to a digital-first environment is more likely to succeed if a solid foundation is laid to facilitate large-scale change. Setting key goals and focusing on teamwork can help ensure that a digital transformation succeeds.
Setting Big Picture Goals
Digital transformation teams can more effectively join forces if the project's larger goals are laid out before work begins.
It's important to look at a wide range of factors when setting goals, says Barry Brunsman, principal with KPMG's CIO Advisory. For instance, examining how governance and organizational design affect digital transformation can reveal potential challenges, which can then be addressed before they derail a team's work completely.
To set goals, ask: What problems does our organization need to solve?
Michael R. Wade, professor of innovation and strategy at IMD Business School, recommends focusing on the problems to be solved rather than on the tools themselves.
When teams emphasize the digital aspect over the problem-solving aspect, they may "divert attention away from more important goals, such as reduced costs, higher revenues, increased customer satisfaction, and other measures of performance," he explains. They may also end up with a bifurcated strategy that attempts to solve the same problems in two different ways: One digital, one organizational.
Instead, start by clarifying the biggest challenges your organization faces. Talk to your existing IT teams to understand where your legacy systems may fall short in meeting these challenges. Then, look for ways to address those shortcomings.
Put Teamwork First
"Transformation success is completely dependent on employees working together to achieve the program's goals. The whole company, not just a few people on the same team, must unite to drive success," says Steven ZoBell, chief product and technology officer for work management solutions provider Workfront.
Unfortunately, he writes, many companies fail to present a unified front. Rather, they stay mired in old ways of doing work, such as continued siloing of information and failure to communicate across department lines.
Instead, seek understanding and consensus, not only on the digital transformation leadership team but across the organization. Share information that helps demystify tech changes, and ask for feedback from staff in every role on tools that would help them perform better work, advises Maureen Metcalf, CEO of the Innovative Leadership Institute.
This step is particularly effective when it follows the development and dissemination of big-picture goals. Once staff members are clear on what a digital transition is intended to achieve, they can provide concrete feedback on the likelihood of those changes occurring within the context of their day-to-day efforts.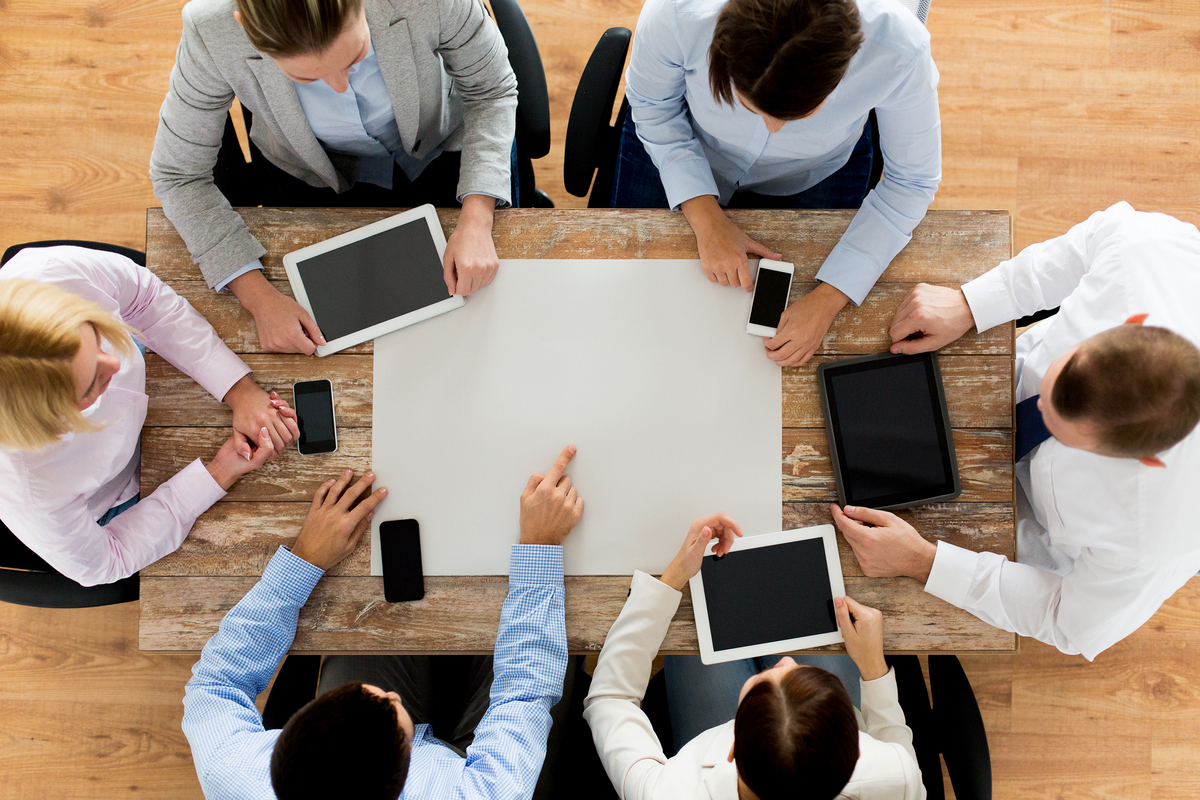 Putting Your Team Together
When building a digital transformation team, think in terms of perspectives, says John Ambrose at Perficient Digital. Include experts from a range of different aspects of the business, and begin with the IT perspective.
IT representatives on the team can help everyone understand where legacy systems aren't meeting today's needs. They can also help evaluate suggestions made by other team members for practicality.
In addition to your IT staff, add team members from marketing, sales and other departments. These team members don't need to have experience in digital technologies, but they do need to have a keen understanding of their department's role in the customer journey and an interest in improving their portion of the customer's experience.
"When leaders from each department are aligned, you get a full picture of your CX [customer experience]," says Laura Krajewski at SharpenCX. Spotting the most important issues and addressing them becomes easier. The organization reduces its risk of adopting digital technologies for technology's sake and increases in chances of choosing tools that will improve the customer experience and solve key business problems.
Finally, use outside expertise sparingly. When choosing what to change with the application of new digital technologies, focus on which results will be best received by your customers and staff, advise Behnam Tabrizi and fellow experts in the Harvard Business Review. Contact outside sources only when you face challenges you cannot answer with in-house experience, such as whether a particular application or platform is compatible with your legacy systems.
To succeed in a digital transformation, integrate a number of perspectives on your teams. Include both those with experience in your existing legacy systems and those who understand staff and customer experience with a digital-first environment. Set goals early and strive for coordinated teamwork to achieve them. By doing so, an insurer can help ensure a digital transformation will succeed.
Images by: nexusplexus/©123RF.com, scyther5/©123RF.com, dolgachov/©123RF.com