Why P&C Insurance Needs More Personalized Customer Messaging
Property and casualty insurers are struggling with increasing claims and at the same time customers are dropping their coverage. Meanwhile, customer satisfaction with insurance purchases is at an all-time low, say PropertyCasualty360 writers Tom Super and Colleen Cairns.
According to Super and Cairns, one reason for rampant customer dissatisfaction is that customers no longer see the total value proposition the insurance company poses. They feel lost in the shuffle and as if they will never see a return on the money they pay for coverage.
Personalized customer messaging offers a profound tool for turning this relationship around. By speaking to customers on an individual level, P&C insurers can better demonstrate value and build connections, helping customers see why it's in their best interests to stick with their insurer.
Personalization Trends for P&C Insurance
Personalization isn't limited to insurance. Customers are increasingly experiencing personalization in a wide range of purchase interactions, making it a more common and expected experience.
Customers tend to respond to personalization by changing their buying habits: In one study, 86 percent of customers surveyed said that personalization influenced what they bought, according to research specialist Vanson Bourne.
As customer expectations change, so has the behavior of P&C insurance companies, albeit more slowly. Although 77 percent of companies believe that real-time personalization is important, 60 percent still struggle to implement effective real-time personalization, says FE International founder Thomas Smale at Entrepreneur. Yet insurers are also discovering that the same tools that improve customer personalization can likewise improve underwriting and claims management.
CUSTOMERS WANT PERSONALIZATION
Personalization in insurance is changing a wide range of tasks, from marketing insurance to setting premiums to offering tailored coverage for specific items or events, says procurement expert Edmund Zagorin at Emerj.
Customers are so interested in the benefits of personalization that they're even willing to share more of their own personal information in order to obtain these benefits — and they have been for several years. As early as 2014, a blue paper by Morgan Stanley managing director Jon Hocking and fellow researchers reported that 85 percent of insurance customers were willing to share information in order to obtain the benefits of personalized pricing.
Insurance companies don't always have to dig for data that prompts a personalized approach, however. "Often, the clues to a customer's unmet needs are hidden in plain sight," says McKinsey & Company associate partner Mila Adamova and fellow researchers. For instance, a customer who calls to update their billing address for their auto policy is signaling that he or she has recently moved — and may be in need of a renters policy as well.
PERSONALIZATION AND ARTIFICIAL INTELLIGENCE
Artificial intelligence is making personalization easier for insurance and other industries. Artificial intelligence can analyze a large number of personal data points, allowing insurance companies to offer tailored messaging, individualized pricing and one-on-one engagement, says Yaron Ben-Zvi, CEO of Haven Life.
To further leverage the power of artificial intelligence to manage personalization in marketing, insurance companies will need to embrace tools that allow for the analysis of unstructured data like text messages, voice, video and images, says Kimberly Harris-Ferrante at Insurance Innovation Reporter. Not only do these tools help boost personalization, but they also allow for better accuracy in underwriting and claims management, says Harris-Ferrante.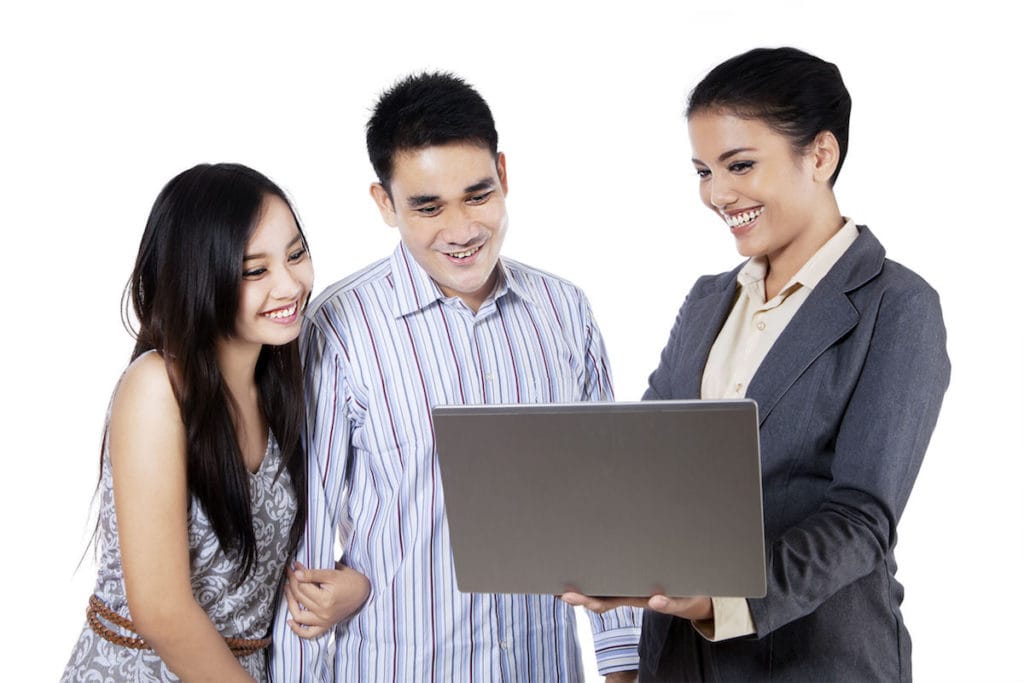 How to Get Personal With Customers
Today's technological tools make it easier than ever to develop personalized approaches to insurance customers. Using these tools the right way, however, is vital to the success of any personalization venture.
Treat AI as a Tool
Artificial intelligence and machine learning can make personalization easier, and the best way to leverage them is to apply them to particular situations or tasks.
"Don't pick tools first and then try to find a way to use them. Instead, first identify the problems you want to solve, and then find the best and most appropriate software and solutions to make your customers' lives easier," says Greg Kihlstrom, senior vice president of digital at Yes&.
In addition to choosing the right tools, analyzing the right data is essential. "Marketers don't need more data, they just need the right data. Profits depend on getting it right," says Vance Reavie, CEO and Founder of Junction AI.
Insurers can also look for ways to incorporate AI into existing tools, such as websites and mobile platforms.
Embrace Mobile
Mobile technology helps insurance companies improve underwriting and claims processing, says Kevin Reilley, an executive vice president at HOVER, Inc. It also helps customers have a seamless and more personalized experience.
Mobile platforms that incorporate tools like chatbots can help customers get individually tailored advice, says Rajeswari Natarajan at Mindtree. Chatbots are increasingly capable of handling a wide range of queries, and they can be programmed to determine when it's time for a human staff member to step in.
Even mobile platforms that don't incorporate AI or other tools to boost personalization can have a personal feel to them. When customers can easily connect with their P&C insurer via mobile, they experience the insurer-customer relationship in their own familiar surroundings: at home, in the car or at work. Communication doesn't involve calling an adjuster in an office in some remote location. Rather, it involves using one's own phone in the comfort of one's own space.
Use Existing Tools
Personalization on websites or in emails can help insurance companies leverage tools they already use to reach customers in a more individualized way. By digging deeper than broad demographic information, companies can use personalized email to offer more targeted products and services, says Marinko Josipovic at Covideo.
For P&C insurance companies, personalized email might mean offering features like smart home devices, on-demand coverage or tips for securing a home or auto deal. The more targeted these communications are, the more likely it is that customers will use them to strengthen their existing insurer relationship.
Make Your Company's Mission Personal, Too
Customers' sense of the personal also develops through an insurance company's approach to key social issues. IWCO marketing and communications manager Michelle Peel describes trust funding, which is when insurers use transparency and advocacy as a branding strategy.
For instance, Peel says, insurtech startup Lemonade uses its charity giveback program to build a sense of trustworthiness with customers — and its choice to let customers pick their favorite charity helps the customer feel more engaged with the company and its work.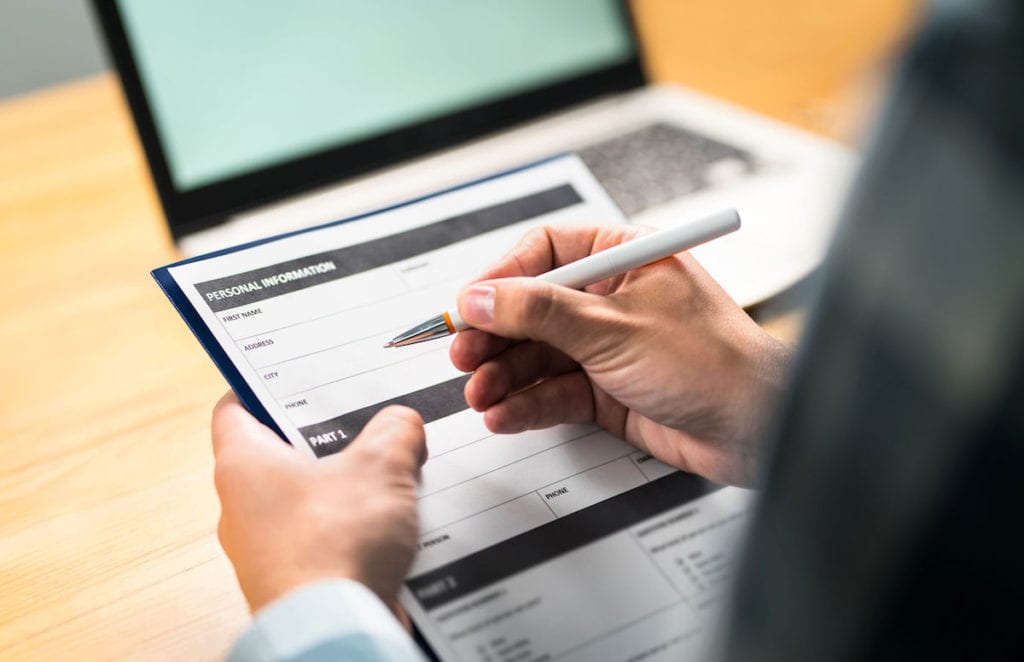 Balance Personalization and Privacy
Among customers who hesitate to hand over personal data to their insurance companies, data security and privacy remains a top concern. Those who are willing to share their data want to know it's secure, as well.
When customers want to share but they also want to stay private, how can insurance companies walk the line between personalization and privacy?
"In the age of the customer, default to privacy. Offer your customers the option to see exactly what they're sharing with you, and show them how sharing their data will directly benefit them," says Ian Jacobs, principal analyst at Forrester.
Before announcing the ways in which information sharing benefits your customers, however, make sure your insurance company has what it needs to protect that data. "It's critical that companies have strong data security and privacy measures in place," says Kevin Quiring, a managing director at Accenture Strategy. Incorporate transparency tools and the ability for customers to access and manage their own data.
Finally, don't cross the line, says Vince Jeffs. Communications that are too personal, or that are accurate about information that the customer never shared, can make customers feel more like they're being stalked than being helped. Targeted information framed in terms of insurance relevance can feel more like support and less like prying.
When customers have control and understand how their information is used, they're more likely to trust the process and the personalized marketing, policies and communications that result. Personalized communications can be tailored on a more individual level, engaging customers and building a strong relationship between insurer and insured.
Images: kurhan/©123RF.com, ximagination/©123RF.com, Tero Vesalainen/©123RF.com