How Commercial Insurance Platforms Can Create the Digital Experience Customers Want
Business thrives online — but commercial carriers have been slow to launch digital experience direct-sales platforms. Meanwhile, customers demand more personalized attention from their insurers than ever before.
Fortunately, both issues share a common solution. A robust commercial insurance platform makes direct sales efficient and effective, and also creates a more enjoyable customer experience that enhances the customer-insurer relationship.
Customer Demands in Commercial Insurance
Personal lines in property and casualty insurance have benefited from a focus on customer experience in direct sales. Commercial insurance, however, has been slower to embrace the practice of placing coverage online: About 85 percent of commercial policies are still written by independent agents, says Marty Agather at Trusted Choice.
The predominance of agent-customer relationships in commercial insurance has slowed the growth of direct commercial sales online. It has also postponed the moment when commercial insurance companies realize that online shopping generally has changed the expectations and demands customers bring to the table.
Prompt responses and demonstrated value for money used to define a high-quality customer experience insurance. Today, however, customers' expectations have changed. Efficient and personalized service has climbed to the top of customers' priority lists.
While customers' expectations about the experience have changed, their reliance on experience as a measure of their insurer has not. In fact, more than 70 percent of consumers base their opinion of a business on the quality of its customer experience (CX), write Dorian Stone and John Devine at McKinsey.
Businesses, including commercial insurers, are increasingly aware of the shifting pressures of customer experience. One Gartner study found that 81 percent of businesses expect to compete mostly or completely on the basis of customer experience.
Customer experience becomes even more important when the underlying product or service being sold is standardized across companies — as is the case with many commercial insurance policies. When the purchase is basically the same from any seller, buyers place more emphasis on unique features of the customer experience to differentiate between sellers and justify their loyalty to a particular one.
Commercial insurers will need to meet customers where they are by emphasizing the points of customer experience that matter to insurance buyers. To improve customer experience, "validate the business value of CX and lead through collaboration or risk losing budget and influence over the drivers of customer satisfaction, loyalty and advocacy," says Augie Ray, VP of customer experience at Gartner.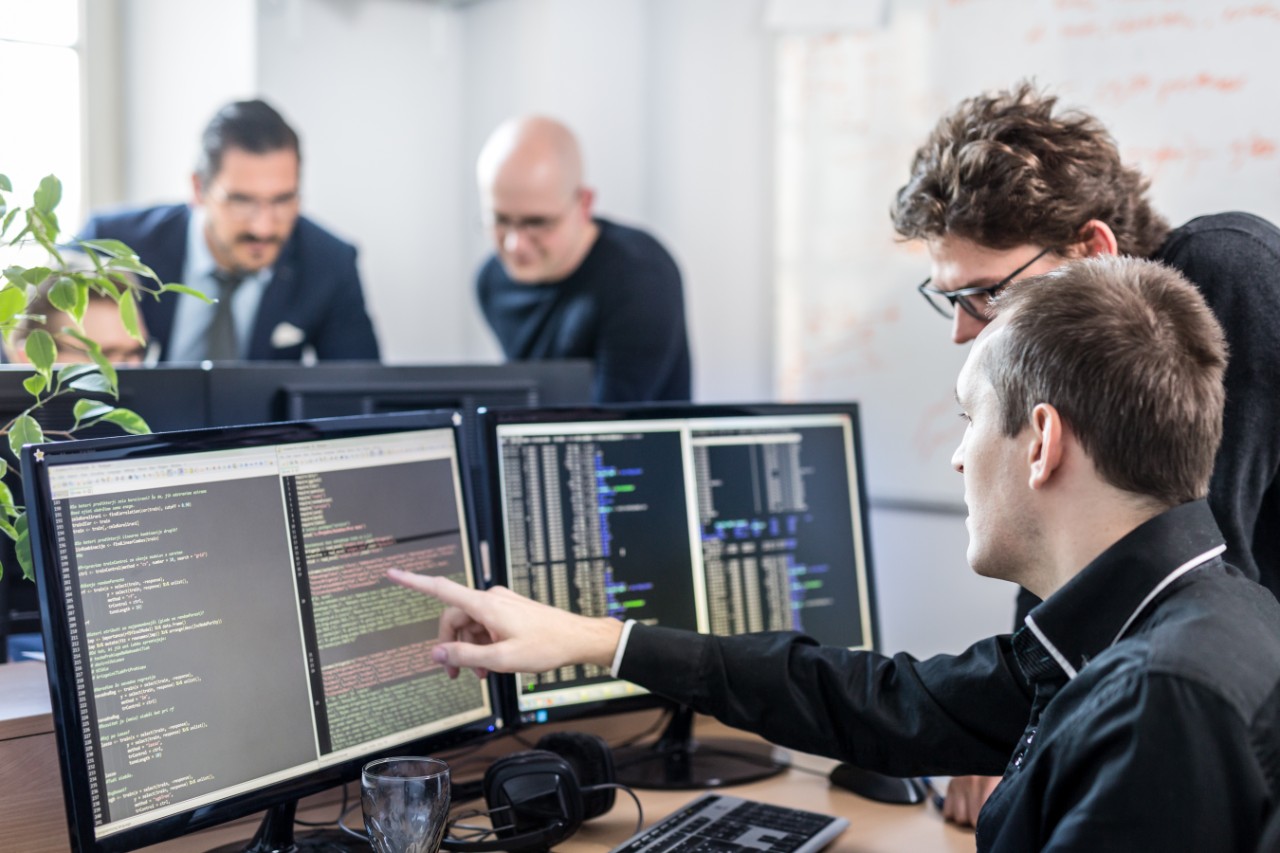 What Do Customers Want in an Insurance Digital Experience?
Small business insurance customers want to buy coverage online. Overall, 51 percent of small business owners are likely to buy business coverage directly from insurers, according to Michelle Canaan and fellow researchers at Deloitte. The percentage increases among customers under age 35 and those with company revenues under $1 million per year, making direct sales of small business insurance a big opportunity for commercial insurers.
The Deloitte study also found that small businesses that had already purchased coverage online were substantially more likely to do so again. For example, 48 percent that had purchased a general liability policy online were "very likely" to do so again, and 43 percent were "somewhat likely."
"With generally high satisfaction rates, it's not surprising that those who've tried shopping on the Internet for commercial insurance were far more likely to say they would conduct business that way in the future," say Canaan et al.
How can commercial insurers reach first time-customers? One Accenture study provides insight. In exploring why small business owners don't buy coverage online, the study found that lack of information, clarity and personalization frustrated first-time commercial coverage buyers, pushing them toward agents and away from direct-sales channels.
Accenture estimates that 25 percent of total small business insurance premiums will be digitally underwritten by 2020. Also, Accenture estimates that 60 percent of small businesses are owned by those in the 25-55 age group—the generational cohort most interested in making online insurance purchases.
Customers are interested in buying commercial insurance online, according to the Accenture study. But merely offering the option isn't enough. Insurance platforms "must also craft customer-centric experiences that address all of the small business owners' insurance challenges and frustrations," says Michael Reilly, managing director of insurance at Accenture.
Choosing the Right Platform
Customers' experiences with other forms of online shopping shapes their expectation of online business insurance purchases. They're used to features like omnichannel browsing via Amazon, for instance, and so are more likely to expect a similar feature from their insurance company.
Delivering the digital experience customers expect, however, hasn't been easy for P&C insurance companies. "Customers expect carriers to deliver a seamless, omnichannel and highly personalized experience but organizational and industry obstacles, including data silos and evolving data privacy policies, create a barrier between these expectations and services delivered," says Clark Wooten, group vice president of insurance services at Acxiom.
The first step to choosing a direct-sales platform for commercial insurance, then, is to determine the specific challenges or frustrations your customers face. Then, look for digital tools that help insurers and customers work together to overcome those challenges.
Avoid the impulse to simply purchase new tech in order to build a digital sales channel. The goal of direct sales should be to extend the best parts of your relationship with customers into a digital environment — not merely to be online.
"Technology is not an end in itself; integrating it to improve CX is where the value happens," explains Eugene Khazin, principal at technology modernization consultancy Prime TSR.
Explore ways to build out a digital environment to meet various customers' needs. For example, Accenture found that many small business insurance customers became frustrated when they couldn't easily find answers to their insurance questions online. A library of informative content could help build a more welcoming commercial insurance platform, suggests Cara McFarlane at PropertyCasualty360.
Building a digital insurance ecosystem is another option currently underutilized by commercial insurers in comparison to personal lines. In a digital ecosystem, several businesses partner together to provide services; their common goal is to offer a complete solution to a customer's specific problem. An ecosystem partnership in which a commercial insurer provides coverage for a vehicle fleet and a mechanic provides maintenance repairs for those vehicles offers one illustration.
Digital ecosystems benefit commercial insurers in two ways. First, they allow the insurer to provide a more personalized, frictionless experience to customers, building loyalty and rapport. Second, they allow the insurer to offer more value to customers in the form of easily-accessible services and support, without requiring the insurer to build the infrastructure necessary to each offering.
Ultimately, the goal of any commercial insurance platform is to reach beyond the traditional insurance relationship in which customers have no contact with their insurer unless they're paying a bill or filing a claim.
"Insurers have always struggled with the fact that their main customer interactions after purchase are submitting a claim or paying a bill, which tends to be a negative, stressful experience. Using these new digital channels is about creating an ongoing long-term relationship with the insured outside of bill paying and claims submission," says Jeff Goldberg, executive vice president of research and consulting at Novarica.
With the right tools, commercial insurers can build a platform that meets the customer's needs and desire for a digital experience. Customers are eager to buy business insurance online. It's up to commercial insurers to build an efficient, enjoyable purchasing environment.
Images by: rido/©123RF.com, kasto/©123RF.com, dotshock/©123RF.com