In 1996, Progressive applied for a patent on its "motor vehicle monitoring system for determining a cost of insurance." The device described in the patent became the foundation of an entire system of telemetrics that has since revolutionized the ways insurers think about auto insurance.
Today, telemetrics tools have become easier and more effective to use, opening up new opportunities for insurance companies, says Matt Masiello, CEO of the Strategic Insurance Agency Alliance (SIAA) and SAN Group. The rising public profile of telemetrics tools has also increased demand for their use from customers, who want insurers to consider their individual data and behaviors when calculating rates.
In the next decade, advancements in telemetrics auto insurance will further transform coverage and fleet management, even as autonomous vehicles replace those driven by humans.
Personalized Service and Pricing
Insurance customers increasingly demand personalized service, including personalized premiums. They want their insurance companies to recognize them, anticipate their specific needs, and tailor pricing and coverage to their individual behaviors.
The Rise of Usage-Based Insurance
Telemetrics support the adoption of usage-based insurance (UBI), which uses a driver's individual driving data as a basis for setting insurance premiums. Mohsen Mohseninia, vice president of market development for Aeris, has an excellent piece in Insurance Business Magazine on this.
Drivers like UBI because it promises to lower their premiums by reflecting good driving habits. For insurers, "the increased access to in-depth telemetrics enables insurance providers to assess driver behavior, evaluate risk, and develop customised UBI policies based on various data insights," Mohseninia writes.
The National Association of Insurance Commissioners (NAIC) notes how data collected during an accident can help insurers better understand the costs and spot fraud risks, as well.
Telemetrics Lead to Improved Safety
One of the biggest selling points for telemetrics in the past few decades has been safety. The information gathered can help drivers recognize when they take unnecessary risks, and the presence of the device alone causes some drivers to be more mindful of their practices behind the wheel.
The safety benefits of telemetrics aren't merely theoretical. A study by LexisNexis Risk Solutions of drivers in the UK found that the technology has helped reduce accidents among 17- to 19-year-old drivers by 35.3 percent since 2011, says Graham Gordon, marketing director of automotive and telemetrics insurance at LexisNexis Risk Solutions.
Among all drivers, for comparison, there was a 16.2-percent reduction. The difference? Eighty percent of teen drivers have a telemetrics device. And as adoption of the devices has increased for new drivers, the number of traffic-related deaths has dropped, year after year.
Smartphone-based telemetrics can also target risky behaviors like distracted driving, Sam Madden at Insurance Innovation Reporter writes. In addition to collecting data for insurance use, these tools can also provide instant feedback to drivers about their own habits, helping them practice safer driving and prevent accidents.
Telemetrics auto insurance represents one way carriers can take charge in an era of declining insurance purchases. "The data derived from telemetrics providers actuaries with powerful new capabilities to price their policies and inform their understanding of risk" by using individual driver behavior, rather than age or location, as a basis for coverage and rates, says Andy Goldby, chief product officer at The Floow.
Challenges for Telemetrics Auto Insurance
Although telemetrics auto insurance promises to fine-tune risk assessment and premiums, implementing the technology poses challenges for carriers.
For instance, merely having driver data doesn't guarantee that insurance companies can leverage it to reach their business goals. In order to use telemetrics successfully, insurers must carefully consider how to incorporate the devices into their current needs and their own approach to insurance, says Jim Weiss, an actuary at ISO.
Data privacy and security add another layer of challenge to telemetrics adoption. "Prior to the introduction of location-based services, firms were not able to observe consumer actions and personal information with such detail," says Charles Weinberg, co-author of a study of telemetrics data published in the January 2019 edition of Marketing Science.
Although insurance companies currently have privacy policies in place, these policies could be inadequate to address the level of detail telemetrics provide. New policies that balance drivers' privacy concerns with their desire for more tailored coverage will need to be thoughtfully considered and adopted before telemetrics can reach its potential in auto insurance, says Weinberg.
One way insurers can meet privacy and other challenges is by partnering with telemetrics companies that have already given considerable thought to questions of efficiency, effectiveness and data protection, says Greg Donaldson, senior analyst at Aite Group. This partnership can help insurance companies update their approach more quickly while also future-proofing their use of telemetrics and other digital tools.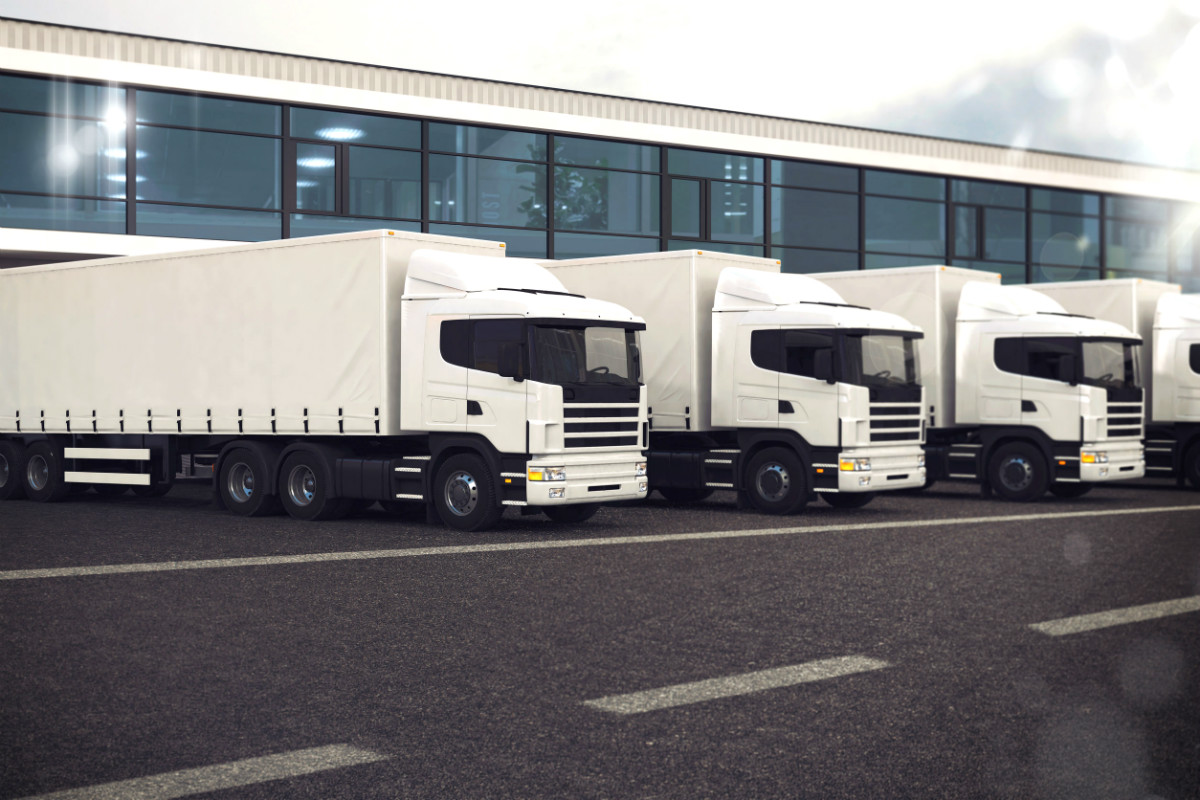 Fleet Management and Commercial Insurance
Telemetrics also offer a number of advantages for commercial fleet management. For instance, these tools can help companies better track and analyze fuel consumption, routes, maintenance, compliance and drivers' safety habits, says Lyudmyla Novosilska at Ignite.
For commercial fleets, data on individual driving behaviors is only one promising facet of telemetrics. Another is the ability to manage fleet maintenance with a regularly updated, to-the-minute look at how the vehicle itself is performing.
For example, telemetrics can be used to collect the data from a vehicle's sensors and send it to a commercial fleet manager for analysis and visualization. Managers can see data about how each part of the vehicle is operation, and can address problems before they cause a breakdown or accident.
Auto manufacturers already collect this data, and dealerships use it to diagnose problems with vehicles and address them, Behzad Rassuli at the Auto Care Association says. For insurance companies, this fact creates an opportunity to use existing infrastructure to better underwrite commercial policies and to help fleet managers improve safety.
Can Improved Fleet Management Make the Driving Environment Safer, Too?
Telemetrics can also play a powerful role in fleet management when it comes to improving street management and safety, says Neil Cawse, CEO and founder of telemetrics firm Geotab.
For example, the U.S. Postal Service is considering a program in which its postal vehicles share telemetric data with the areas they serve. This information would allow municipalities to get a clearer view of which streets need repairs, or which intersections need better signs or lights, says Cawse.
As these municipalities make road maintenance more efficient, insurance claims based on damage due to potholes or to inadequate signage at intersections can be expected to decrease.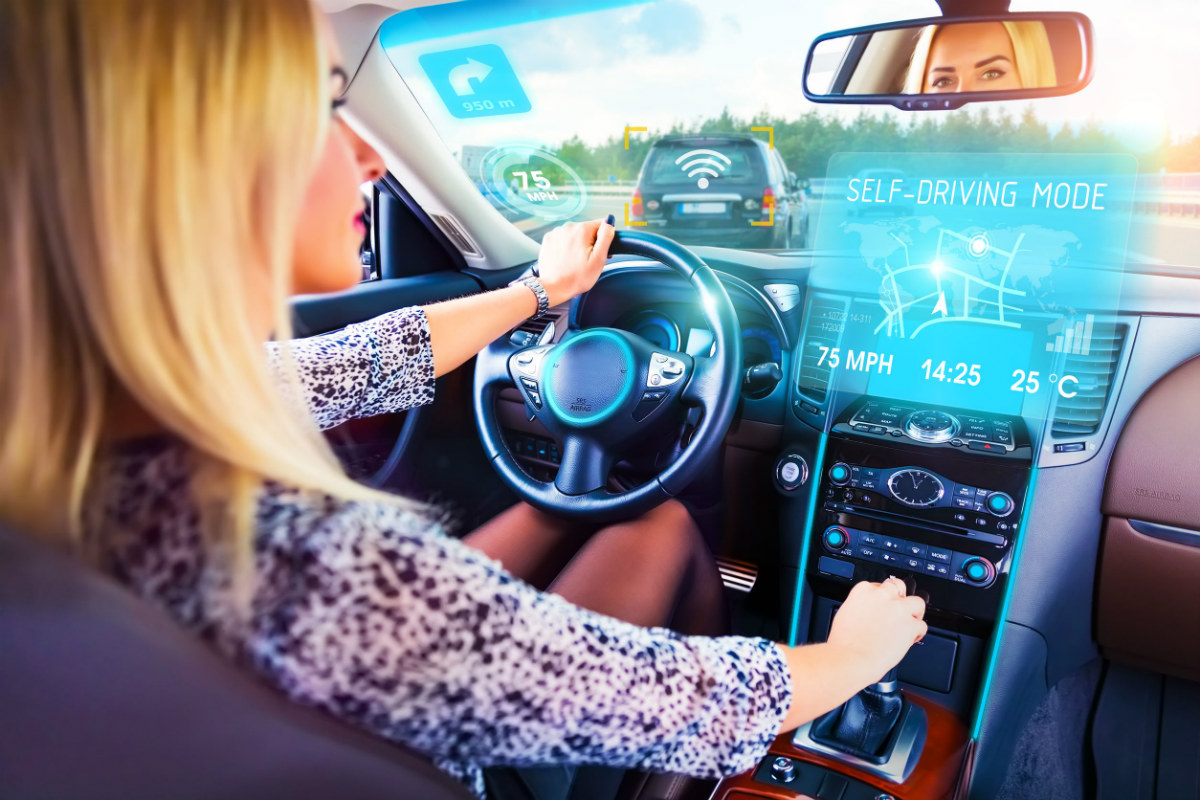 Autonomous Vehicles: A New World for Telemetrics
Connected vehicles, including both telemetrics and self-driving cars, continue to capture the interest of drivers. One study, cited by John Huetter in Repairer Driven News, found that 46 percent of drivers were highly interested in receiving discounts based on their driving from vehicles that had built-in telemetrics systems.
Since much of the conversation around telemetrics has focused on tracking the behavior of drivers, it has often been understood as a separate conversation from the discussion of autonomous vehicles. However, telemetrics and self-driving cars may be two technologies that work hand-in-hand.
"As companies race towards completely autonomous vehicles, data processing, data analysis and telemetrics will make the difference between victory and defeat," says Peter Gadd, former senior director of EMEA strategic alliances for EMC.
Since autonomous vehicles generate a great deal of data as part of their operation, a central management system for data analysis will become essential for automakers, insurance companies and other parties with a stake in the vehicles' safe operation, Gadd says. A central management system allows for quicker data processing, which could help vehicles respond to risks more quickly and reduce accidents.
As telemetrics begin to merge with other data-centric tools to change the automobile industry, the auto insurance industry faces new horizons, as well. "The personal automobile insurance market is experiencing an expanding set of challenges — including consolidating, evolving distribution structures and product commoditization — that may well redefine the business over time," says Alan Dobbins, director of insurance research at Conning.
Telemetrics auto insurance helps meet customers' demands for personalization, control risk and improve safety. By doing so, the technology offers a way for insurance companies to become a part of, not subjected to, the auto industry's changes.
Images by: cheskyw/©123RF.com, alphaspirit /©123RF.com, scanrail/©123RF.com