As internet access becomes a necessity, so has the need for universally available information. Cloud computing meets this need, storing information centrally so that anyone with a device and the correct login credentials can access it.
Once seen as an easy way to lower server and storage costs, cloud has come into its own in recent years. "Cloud computing is now shorthand for how companies turn amazing ideas into winning software — faster," says Dave Bartoletti, vice president and principal analyst at Forrester.
Nearly 60 percent of US businesses now rely on cloud platforms, and that number is expected to increase in the coming years. Here's how insurers can think long-term about the use of cloud computing.
Rise of the Cloud
Over 70 percent of insurance organizations use cloud computing as part of their technology architecture, reports Chris Piwinski, product marketing manager at One Inc.
Insurance companies are traditionally assumed to lag behind other industries in technology adoption. When it comes to cloud computing, however, insurance companies are slightly ahead of the curve.
This willingness to embrace cloud-based tools helps insurance companies make up for their slower pace in other areas of technological change, says Chris Preimesberger, editor in chief of eWEEK. Cloud computing helps insurers improve their rollout of new insurance products, make better underwriting decisions and enhance the customer experience.
As insurance companies embrace the cloud, however, they also encounter new challenges. "The need to reassess trade-offs between benefits and risks raises important policy questions," says Anna Maria D'Hulster, secretary general of The Geneva Association.
For instance, customer responsibilities and rights in a transaction may need to be rebalanced against insurers' responsibilities and rights, especially under emerging transparency rules.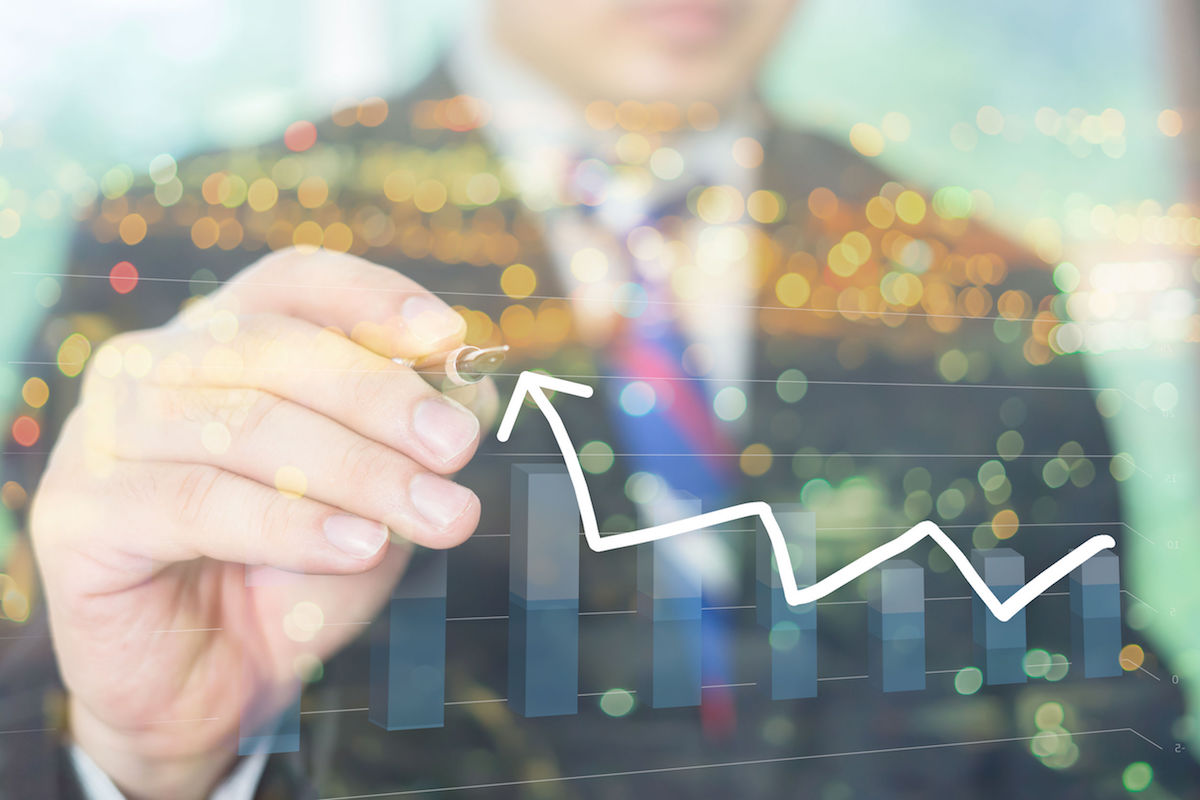 Current Trends for Cloud Computing in Insurance:
Cloud computing is big business for many insurance companies, as well as a necessary tool of daily business for many insurance employees and agents. For the insurance industry as a whole, top trends include a focus on scalability and the presence of big tech names like Google, Amazon and Microsoft in the cloud computing space.
Google Cloud offers a number of use cases for the insurance industry, says Dan Speck at the Burwood Group. Insurers can use Google cloud software to modernize web and mobile apps, analyze data using artificial intelligence and incorporate machine learning into actuarial science.
"Machine learning insurance models are helping actuaries automatically detect missing values and use those missing values to better predict the future," Speck adds. Google Cloud Machine Learning Engine is one tool already created to improve actuarial science and offer better predictive models.
Amazon's cloud computing arm, Amazon Web Services (AWS), was the source of only 12 percent of Amazon's net sales in the second quarter of 2018. However, AWS accounted for 55 percent of Amazon's operating profit during the period, says Louis Columbus, principal at IQMS.
The use of cloud computing in insurance has also become big business in other countries. For instance, Chinese insurance company Ping An recently opened its public cloud service to non-insurance businesses, further integrating the insurer in the lives of other growing Chinese businesses, says Aaron Tan, executive editor at ComputerWeekly.
Making Insurers More Flexible
Using cloud-based systems allows insurers to focus on improving insurance processes, rather than on maintaining IT infrastructure. By shifting the responsibility for data center management to a cloud provider, insurers can focus their energy on improving products and customer service, says Tom Scales, a Celent analyst.
Since cloud services run data centers at a massive scale, shifting to a cloud-based system can improve data management for insurers as well. "Serverless computing allows insurers to leave all server management and resource provisioning to the cloud provider for increased processing power, decreased latency, and real-size costs — it represents an evolution in the way we consume and use cloud," says Karen Furtado, a partner at insurance strategic advisory firm Strategy Meets Action.
By relying on cloud providers for processing and speed, insurance companies can better utilize and access massive datasets, like those produced by telemetrics and smart home devices, says Furtado.
One Belgian insurance company has already embraced cloud computing for improved processing speed. AG Insurance and its parent company, Ageas, recently switched to a Microsoft-based cloud to ensure that insurance customers could be served effectively in the EU's increasingly onerous regulatory environment.
"The calculation workflow for our valuation platform requires support from a huge number of servers, which are using during closing periods but also ad-hoc analysis periods. There are different loads running on different environments, and we need scalability everywhere," says Koenraad Schoeters, director of the Ageas Model Implementation Team.
Cloud-based computing provides that scalability, allowing AG Insurance to continue meeting regulatory requirements while improving service for customers.
Decentralizing data also makes it easier to de-silo an insurance business. Cloud storage makes key information accessible regardless of an employee's physical location, as long as the employee provides the correct login credentials or other identification.
"Using cloud technology enables companies to store information up in the cloud and provide access to employees who need it," says Angelique Ruzicka at Risk Heads. When insurance staff have access to key data, they can better provide the personalized, seamless service insurance customers demand.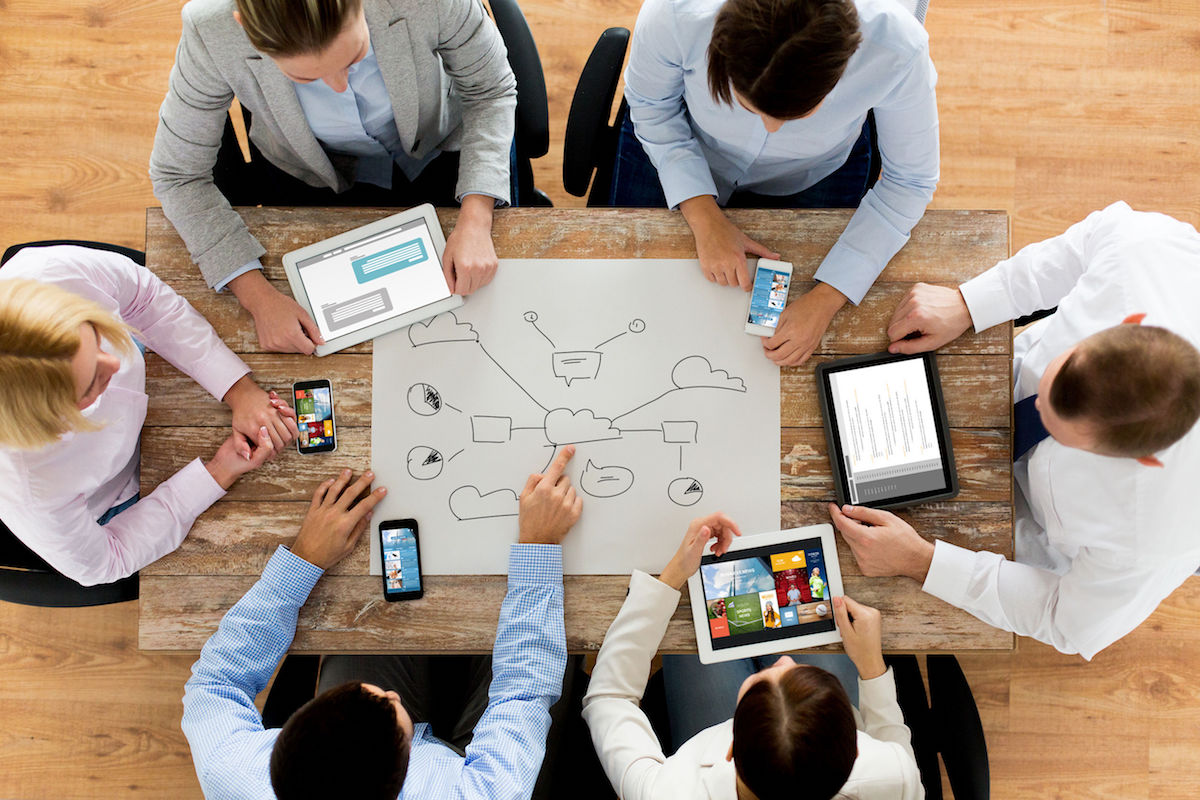 Regulating and Insuring Cloud Content
Use cases for cloud computing in insurance continue to develop, as do the regulations that govern it. Insurance companies seeking to use the cloud to enhance their current strengths have several paths to consider in the future.
Tasked with the responsibility to manage and protect massive amounts of sensitive data, many insurance companies hesitate to place this information in the hands of a third party.
For these companies, a hybrid cloud approach may offer a middle ground, allowing the insurer to leverage the cloud's benefits while still maintaining control in key areas, says Denis Kennelly, general manager of cloud integration at IBM.
Hybrid cloud models allow companies to use the public server for new workloads while maintaining a private cloud for highly sensitive information. As a result, they offer a third option for insurance companies seeking to balance the need for data security against the speed and flexibility cloud computing offers.
Regulation of cloud computing, including its security and privacy risks, has become a priority for a number of governing bodies worldwide. While these regulators are aware of the new frontier cloud computing poses, most have not yet deemed it necessary to reinvent the wheel when it comes to developing cloud computing frameworks for insurers.
A paper by Juan Carlos Crisanto and fellow researchers at the Financial Stability Institute examined regulatory and supervisory approaches from 14 different authorities. The paper states: "Most of these authorities apply existing frameworks on outsourcing, governance, risk management and information security to insurers' cloud computing activities."
Carriers that embrace cloud computing in insurance will need to make themselves aware of applicable laws and regulations. However, insurers are likely to find that cloud-specific rules follow familiar regulatory patterns, which may make them easier to incorporate into the insurer's existing compliance ecosystem.
Data storage, processing and analysis in the cloud may occur in a virtual environment, but that virtual environment is supported by physical infrastructure. This infrastructure represents both a challenge and an opportunity for P&C insurers.
Currently, about 25,000 data centers in the United States support physical servers that handle massive quantities of cloud-based data. These facilities need property insurance coverage: "If one or more major cloud service facilities were damaged, service could be disrupted and data lost, with far-reaching economic implications," says Antony Ireland in Risk & Insurance.
Cloud computing offers a host of new challenges and opportunities for insurance companies. As insurers continue to embrace these tools, their abilities to meet business goals while improving customer service are likely to improve, as well.
Images by: dolgachov/©123RF.com, Asawin Klabma/©123RF.com, Mark Bowden/©123RF.com