People in the U.S. and many other nations continue to live with COVID-19 as a daily reality. A year into the pandemic, however, insurers can evaluate which of our early predictions have been realized. They can also begin to evaluate their own response to the pandemic and make plans for the coming year.
How Our Predictions Played Out — Or Didn't
Paul Nelson and researchers at Deloitte predicted in 2020 that COVID-19 could play out in a number of ways. The team posited four scenarios, accounting for both insurers' and customers' likely responses to COVID-19.
While these scenarios are still developing, the Deloitte team did predict six specific changes in customer behavior that are already affecting how customers purchase insurance. These changes include:
A preference for staying home.
Renewed interest in lower-cost options.
Increased online shopping.
Prioritizing health and well-being.
Expectation of cleanliness.
Preferring to buy local.
All of these changes tend to drive customers toward digital options for procuring the insurance coverage they need for home or business.
Some insurance rates were on the rise before the COVID-19 pandemic, and even a once-in-a-lifetime global event did not alter that trajectory. Commercial auto insurance rates, for instance, continued their upward climb through 2020 because "rate increases haven't kept up with loss trends," says David Perez, chief underwriting officer of global risk solutions at Liberty Mutual Insurance.
The continuing rise in commercial auto coverage in spite of stay-at-home orders affecting multiple cities and states is somewhat counterintuitive. Perez notes, however, that while the number of vehicles on the roads has dropped, rates have not.
Rates are affected by more than just the number of auto claims, he explains. More accidents due to more reckless driving on emptier roads, as well as more expensive repairs to vehicles with an ever-growing number of complex technological parts, both worked to keep commercial auto rates climbing even as the overall number of vehicles on the roads dropped.
Commercial vehicles also represent an exception to the overall drop in road traffic. While many individual drivers stayed home, commercial drivers found themselves busier than before the pandemic, delivering food, medication and retail items to homes.
Certain predictions affecting property insurance have played out as well. For example, in spring 2020, many experts warned of an unusually active hurricane season on the way, writes Carolyn Gramling in Science News. By the end of the year's hurricane season, the National Oceanic and Atmospheric Administration (NOAA) had dubbed it "extremely active," noting that 2020 featured "a record-breaking 30 named storms and 12 landfalling storms in the continental United States."
Various conditions "helped make this record-breaking, extremely active hurricane season possible," says Gary Bell, Ph.D., hurricane climate specialist and research meteorologist at NOAA's Climate Prediction Center. An active hurricane season, in turn, factored into many insurers' attempts to calculate risk and set prices accordingly for both residential and commercial property insurance.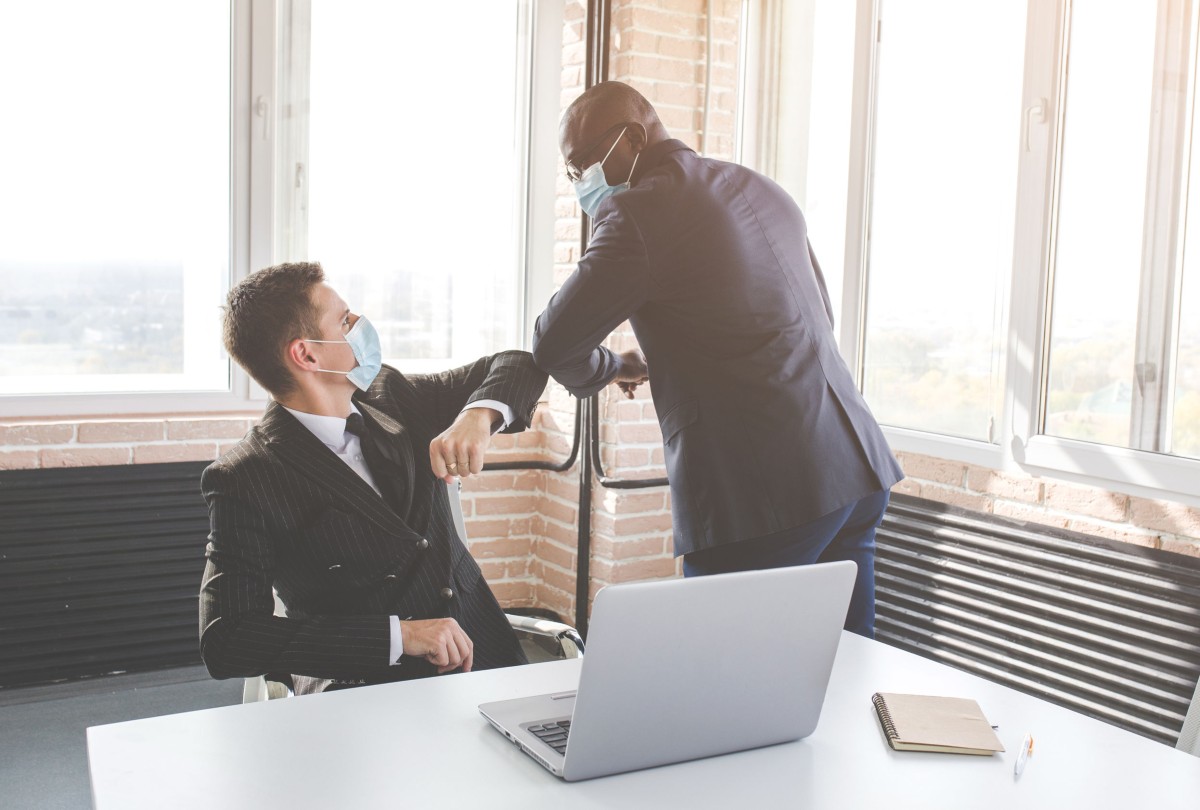 Successes for Insurers During the Pandemic
Insurance companies scrambled to move to a digital footing during the pandemic. By pushing their digital transformation timelines forward, P&C insurance companies may have also taken the best possible step toward meeting long-term business goals.
"COVID-19 pushed the need for nascent, innovative digital solutions and services to the forefront of standard insurance industry operation," says Mark McElroy, executive vice president and head of insurance business at TransUnion. By embracing new distribution options, insurers positioned themselves to meet customers where they are.
For many people, social distancing is transitioning from a necessity to a habit. Even as the pandemic wanes, these customers may strongly prefer online options for acquiring insurance, possibly to the point of eschewing insurers that don't offer online distribution. Insurance companies focused on customer-friendly digital distribution, then, are positioned to take advantage of this change in consumer habits.
Insurance companies also took advantage of digital tools to reduce the risk faced by their own workforces.
"There are some industries where we see carriers being more cautious, like the health care, hospitality, entertainment and restaurants industries. For instance, an executive with one of our major carriers commented that they don't want to walk into a claim when writing new business," says B. Puckett, vice president and market relations leader at global insurance brokerage Gallagher. To protect their own workforces, insurers embraced work from home practices and tools.
The property and casualty insurance industry as a whole is expected to remain stable in the near future. Standard & Poor's predicts stability for 95 percent of insurers in this sector. While a prediction of stability is somewhat less heartening than one of positive growth, P&C insurers have avoided more dire predictions about the pandemic's effects on pricing, such as those offered by Richard Kerr, CEO at insurance distribution and underwriting company MarketScout, in early 2020.
"Lower exposure base and the possibility of governmental intervention in coverage application will have a dramatic impact on the pricing for the rest of the year," Kerr predicted. While many prices did increase, P&C insurance as a whole has weathered the COVID-19 pandemic to date better than early forecasts indicated it might.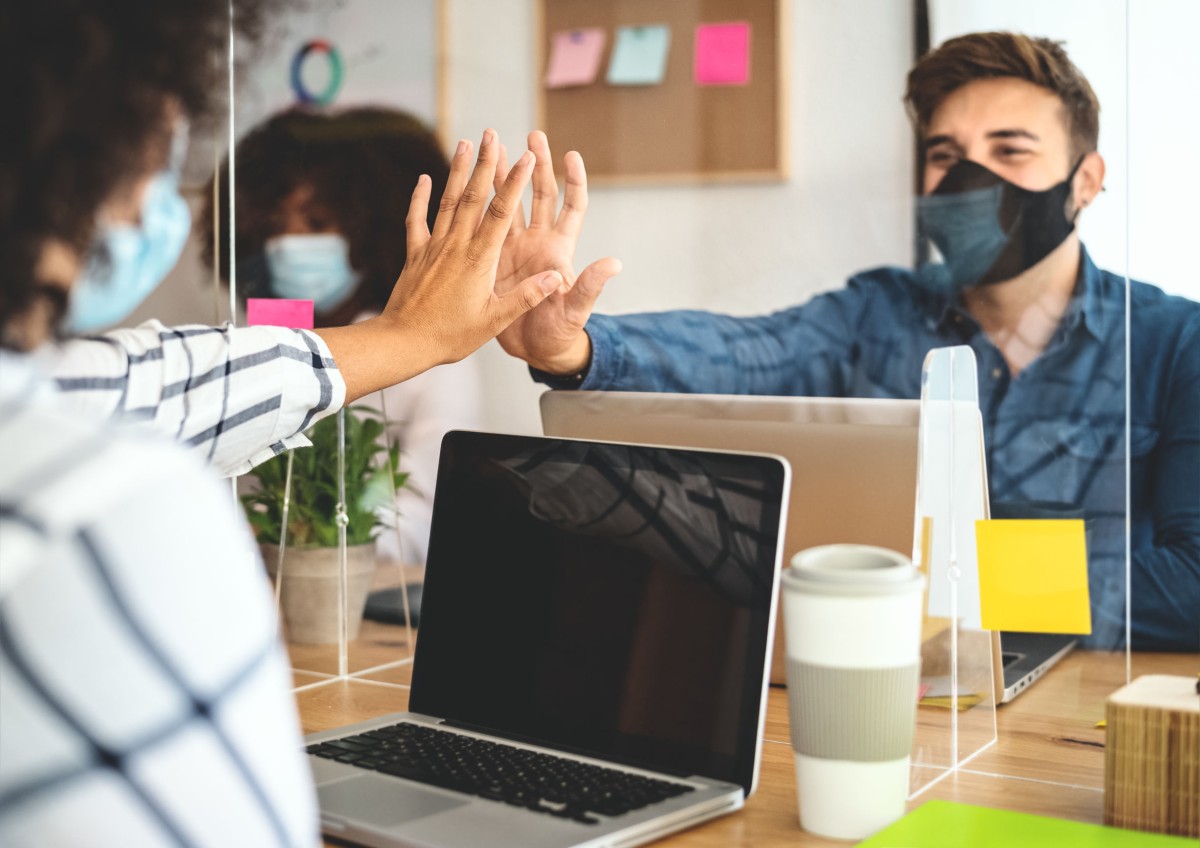 How Insurers' and Customers' COVID-19 Experience Will Change Their Approach to Business
Driven by the pandemic, customers are looking for ways to reduce costs while retaining coverage that serves them in the face of COVID-19 and other risks. Insurance companies will benefit from understanding the customer's perspective when it comes to post-pandemic coverage.
Acknowledging consumers' expectations regarding COVID-19 and insurance coverage will be essential for insurance companies. In some cases, this may mean offering coverage for viral pandemics; in others, it will mean educating customers about exactly what types of pandemic situation their policy does or does not cover.
Overall, however, insurance is expected to recover from the pandemic along with the economy as a whole.
"The industry's capital position means it should be able to handle the COVID-19 shock," says Jerome Jean Haegli, group chief economist and managing director at Swiss Re Group. "The upper end of the range of total property and casualty claims estimates by most external insurance analysis is USD 100 billion, similar in scale to losses caused by Hurricanes Harvey, Irma and Maria in 2017, which the industry also absorbed."
One example of recovery is that interest in travel increased in early 2021. However, travelers who purchased travel insurance need to read their policy carefully to determine whether it covers COVID-19, says Carmen Balber, executive director at Consumer Watchdog.
"The No. 1 warning for any travel insurance purchase is to read the fine print," Balber says. "It's so crucial in travel insurance because there is no standard policy." Even in areas with standard policies, like homeowners insurance, customers may demand additional help from their insurer to understand what risks are covered and under what conditions.
Addressing hardening markets will also demand the attention of insurance companies in the coming year, say Gary Reshefsky and David Josefsberg of Century Risk Advisors. Commercial auto insurance rates continue to rise, as do rates for businesses with unique exposures in a viral pandemic, like senior care facilities.
According to a Willis Towers Watson study, rates for commercial care of senior care facilities are expected to increase as much as 50 percent or more in some areas. The highest increases are expected in general and professional liability, but property rates are slated to increase as well. Even workers compensation coverage may see a slight bump in premiums.
Some early predictions regarding the course of the COVID-19 pandemic came true; others have been adjusted as events developed. While COVID-19 remains a daily consideration, P&C insurers now have enough information to evaluate which of their early responses to the pandemic benefit their business goals, and which may require further evaluation as attempts to rein in the virus proceed.
Images by: stylephotographs/©123RF.com, Alexey Zatevahin/©123RF.com, Alessandro Biascioli/©123RF.com