The COVID-19 pandemic radically changed Americans' work and life habits. Shutdowns, shelter in place orders and the need to quarantine to contain the spread of the virus have meant that millions stayed home. Personal and commercial vehicles remained parked. Some auto insurance customers even sought reduced rates or to remove coverage from vehicles no one drove.
Like other sectors of the U.S. economy, auto insurance is experiencing some recovery near the end of 2020. Further recovery is expected in the coming year. The road ahead, however, may still contain unexpected obstacles.
Auto Insurance Trends in the Early Months of the Pandemic
As COVID-19 shuttered businesses and confined Americans to their homes in March 2020, calls for changes to auto insurance came quickly.
In March 2020, for example, the Consumer Federation of California Education Foundation (CFCEF) petitioned the state's insurance commissioner to require auto insurance companies to return premium payments to drivers who couldn't take to the roads due to the pandemic. The move would both prevent "windfall profits" and help the state's poorest workers, said Richard Holober, director of the CFCEF.
Eventually, several auto insurance companies did refund or credit portions of auto insurance premiums to customers throughout the United States.
"These companies were trying to reflect what's happening right now, because the costs that the insurers are incurring are significantly different than what they expected," says Greg Frankowiak, senior consulting actuary at Pinnacle Actuarial Resources, Inc.
In the second half of 2020, insurance companies have begun moving away from refunds and credits, however. Increased auto traffic and a gradual return to expected traffic patterns have changed the playing field again.
Is Auto Insurance Recovering?
The discounts and refunds offered by auto insurance companies didn't negatively impact insurers' bottom lines. This is because drivers who weren't driving also weren't exposing themselves and their vehicles to accidents. A report from Deloitte in early 2020, for instance, found that U.S. miles driven dropped 40.2 percent in April and 25.5 percent in May from the previous year.
Even though premiums collected decreased, "there was also a reduction in the number of accidents and the dollars associated with those because of the inactivity in the marketplace from an economic standpoint," says Matthew Carrier, principal at Deloitte Consulting. Paying significantly fewer claims meant that insurers could return some funds to customers and still meet their business goals.
In the latter half of 2020, shopping for auto insurance policies began to outpace shopping for similar policies in the previous year. A TransUnion survey, for example, found that while customer interest in purchasing auto insurance dropped 8 percent in April 2020 as compared to April 2019, it had risen by June 2020 to a rate 12 percent higher than in June 2019.
Early numbers for the third quarter of 2020 show that both personal and commercial customers have begun shopping for auto insurance again at rates similar to those posted before the pandemic, according to a study by LexisNexis Risk Solutions.
"Cancellation moratoria imposed by carriers at the height of the COVID crisis will be expiring, state governments are reopening and issuing more driver's licenses, and carriers are starting to file for rate decreases," says Tanner Sheehan, associate vice president of auto insurance at LexisNexis Risk Solutions. "These are all signs that shopping has strong potential to pick up."
The end of 2020, then, offers several promising conditions for auto insurance companies seeking to protect their bottom lines as the year closes. These auto coverage trends, however, may change as the impacts of COVID-19 continue, says Mark McElroy, executive vice president at TransUnion Insurance Solutions.
"The state of auto insurance shopping remains uncertain, and it will be critical for insurance carriers to adapt to these changing shopping behaviors and differing consumer needs," says McElroy.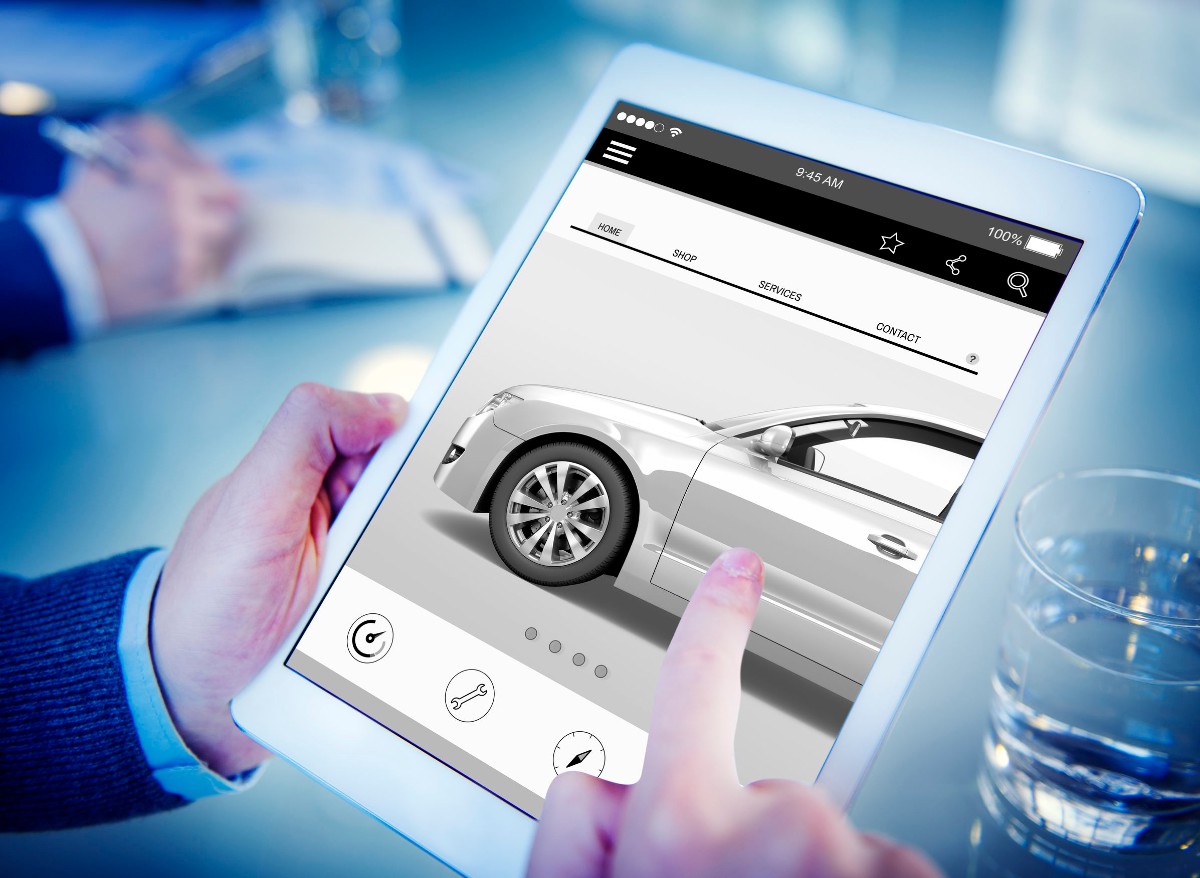 Auto Insurance in 2021 and Beyond
Even though drivers are returning to the roads, the effects of the pandemic will likely reverberate for auto insurers into the coming years.
Preparing for Changes in Customer Behavior
The decrease in miles driven represents one clear, short-term effect of COVID-19 on auto-related behavior and auto insurance. As the pandemic continues to shape decision-making in communities throughout the U.S. and the world, however, other changes in customer behavior may also impact auto insurance.
For example, changes in work and school habits, with more workers and students staying at home, may result in a decrease in new car sales. "Top-line revenues will be strained by any drop in new-car sales, although the impact will be moderate relative to the overall volume of insured vehicles," write Ari Chester and fellow researchers at McKinsey.
Other events may change driving behavior and affect auto insurers as well, they add, such as sustained high unemployment, which reduces the need to commute. Increased risk aversion resulting from COVID-19-related trauma may likewise keep cautious drivers off the road.
As careful drivers stay home, more reckless drivers may take to the streets in a way that affects accident rates. An April 2020 study by the Governors Highway Safety Association, for instance, found that during coronavirus shutdowns, drivers who were on the roads engaged in more instances of reckless driving behavior. Four states — Colorado, Indiana, Nebraska and Utah — clocked drivers traveling over 100 miles per hour, while street-level sensors in Los Angeles found drivers increasing their speed by as much as 30 percent. Nevada and Rhode Island discovered that while overall car accidents had decreased, fatal accidents involving pedestrians were on the rise.
Driver behavior can be tough to forecast in the best of circumstances. When combined with the largely unknown effects of COVID-19, however, the results for auto insurers can be even trickier to predict.
Building Stronger Customer Relationships
One way auto insurers can respond to the effects of COVID-19 is by embracing customers' willingness to share health and life data to build more empathetic relationships with customers, write Roger Peverelli and Reggy De Feniks at Insurance Thought Leadership. These relationships include the opportunity to empower customers to make more informed decisions about insurance and risk.
"The crisis...brought up something unexpectedly positive," Peverelli and De Feniks explain. "Everyone is doing their best to help all of us get through this trying time. An unprecedented sense of connection and togetherness is noticed. People really care about each other." Insurers can expand this sense of caring, combined with strong data analytics, to provide personalized service and education to insurance customers.
As auto owners and insurers alike adjust to the new normal, both sides will likely continue to rethink their approach to auto insurance. Usage-based coverage may become more popular as drivers seek to manage costs while keeping a vehicle available for their needs. Insurers, meanwhile, may benefit from building stronger customer relationships and providing simple, on-demand insurance solutions that can be accessed digitally.
Images by: q77photo/©123RF.com, Quang Ngo/©123RF.com, rawpixel/©123RF.com