The Importance of Agility for P&Cs in the Age of Digital Transformation
Insurers like stability. Predictable revenues, predictable claims and losses, and a future that doesn't threaten change all improve an insurer's sense of stability when planning business goals.
In the past few decades, however, stability has been scarce in every industry, including insurance. Radical changes in technology have affected the ways insurance companies do business, have changed customer expectations, and have created new and unexpected dimensions of risk.
Some insurance companies have struggled in the face of change, while others have not only survived but thrived. The difference: Agility — or the ability to respond to outside change by bending without breaking.
What Does an Agile Insurer Look Like?
Markets tend to be unpredictable. The vast number of variables in play, plus the wild-card human element, combine to create constant market volatility. In order to work well in an unpredictable market, business plans need to allow for adaptation in response to unexpected occurrences, says John Leo Weber, vice president of marketing at ProjectManager.com.
The more agile an insurance company is, the more room for adaptation its plans and processes contain. The company focuses on the customer and plans its moves accordingly, from adopting new technologies to training its teams.
**Use the ecosystem. **Insurance ecosystems reach beyond conventional in-house models to build dynamic partnerships across industries and focus areas. When planned effectively, ecosystem relationships help shore up an insurer's weaknesses in key areas while building in the agility necessary to respond to new technological changes.
In its World Insurance Report 2018, Capgemini found that over 72 percent of insurance industry leaders surveyed said "a digitally-integrated ecosystem improved the ability to reach customers in their preferred manner and answer service requests faster," notes Tim Dwyer, an executive vice president at Capgemini's Insurance Business Unit.
Tools like open APIs allow insurance companies to connect with ecosystem partners, responding more nimbly to changes in customer demands and seizing opportunities as they arise.
Plan, then execute
Agility for P&Cs means embracing innovation, but only after looking at the big picture first. For instance, in 2010, one national insurance carrier's exciting new plans for underwriting technologies fell flat when the team discovered that "one small change in our legacy systems" would cost the company a full year and $1 million dollars, writes Tony Grosso, vice president of product marketing and strategy at digital insurance platform EIS Group.
"That's when I learned that the words 'all we have to do' and 'legacy systems' should never be used in the same sentence," says Grosso.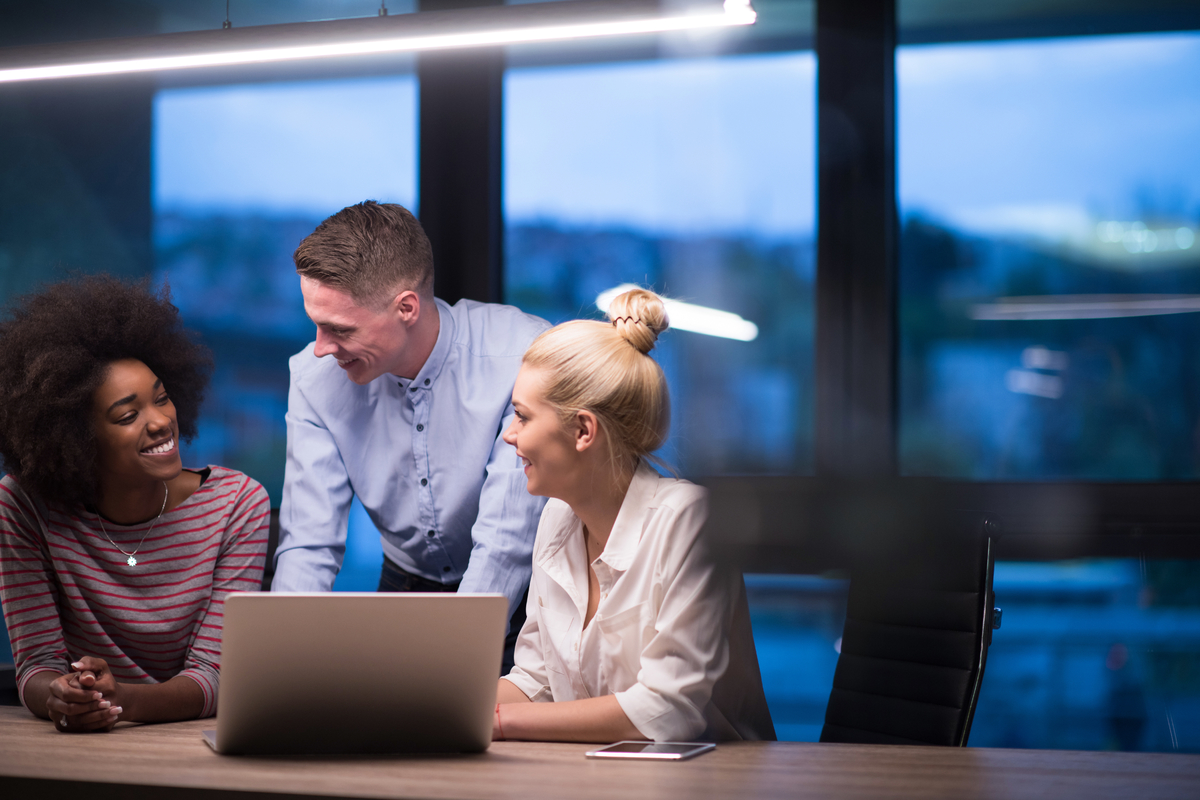 Why Agility for P&Cs is Essential in the Digital Era
Agility for P&Cs makes them more responsive to change. As the pace of change increases, so does the need for insurance companies to become more agile in order to keep up.
Digital change poses a major challenge to insurers, and not all insurance companies are optimistic about its effects. In a 2018 report, PwC researchers stated that 44 percent of insurance leaders agreed that "most existing insurers will not survive, at least in their current form."
To beat these odds, P&C insurance companies need to be able to weather a wider range of unexpected challenges than ever before. These companies need the agility to adapt as changing customer demands and uncertain future risks open up new landscapes for business.
Meet customers where they are. As technology changes, so do customer expectations — and so does the customer's ability to walk away if their insurer doesn't provide the level of service they expect.
"Business agility is all about making your customers the most important stakeholders in your company. It entails listening to them, noting their concerns, and improving on a consistent basis to make them satisfied," says Owen McGab Enaohwo, CEO and cofounder of business process management app SweetProcess.
Agility for P&Cs allows companies to respond to changing customer demands. "If a business is set up to respond rapidly and with flexibility to customer demands, then they are more likely to live another day to serve and keep those customers," says Weber.
Embracing agility in response to customer pressure can feel as though it's making an insurance company more unstable. In fact, the opposite is true. In responding to customers' demand for a streamlined, personalized digital experience, insurers "cater to changing customer expectations to ensure retention and stabilize the top line," write Capgemini consultants in the company's report, "Top-10 Technology Trends in Property & Casualty Insurance: 2019."
Prepare for the unexpected. A Forrester webinar from early 2019 presented uncertainty as the top insurance trend to watch. Changes in customer expectations, obstacles to improving customer experience, the entrance of companies like Amazon into the insurance sphere and the risk of a global recession all make uncertainty one of the few reliable features of the near future, says Ellen Carney, principal analyst at Forrester.
Agility is the ability to adapt to change, says Karine Sabatier, founding partner at Le Shift. While it's not the same thing as being innovative or driving change, agility makes it easier to innovate by placing insurers on the forefront of change. An agile insurance company can make better predictions about the next unexpected event or process and thus respond to it more effectively.
"Agility must be what every insurance CIO is wishing for in 2019 — the ability to develop fast, and when necessary, change direction faster still," says Nigel Warren at OutSystems. In the face of the unexpected, the ability to develop and to change direction quickly is essential for insurers wishing to survive and thrive.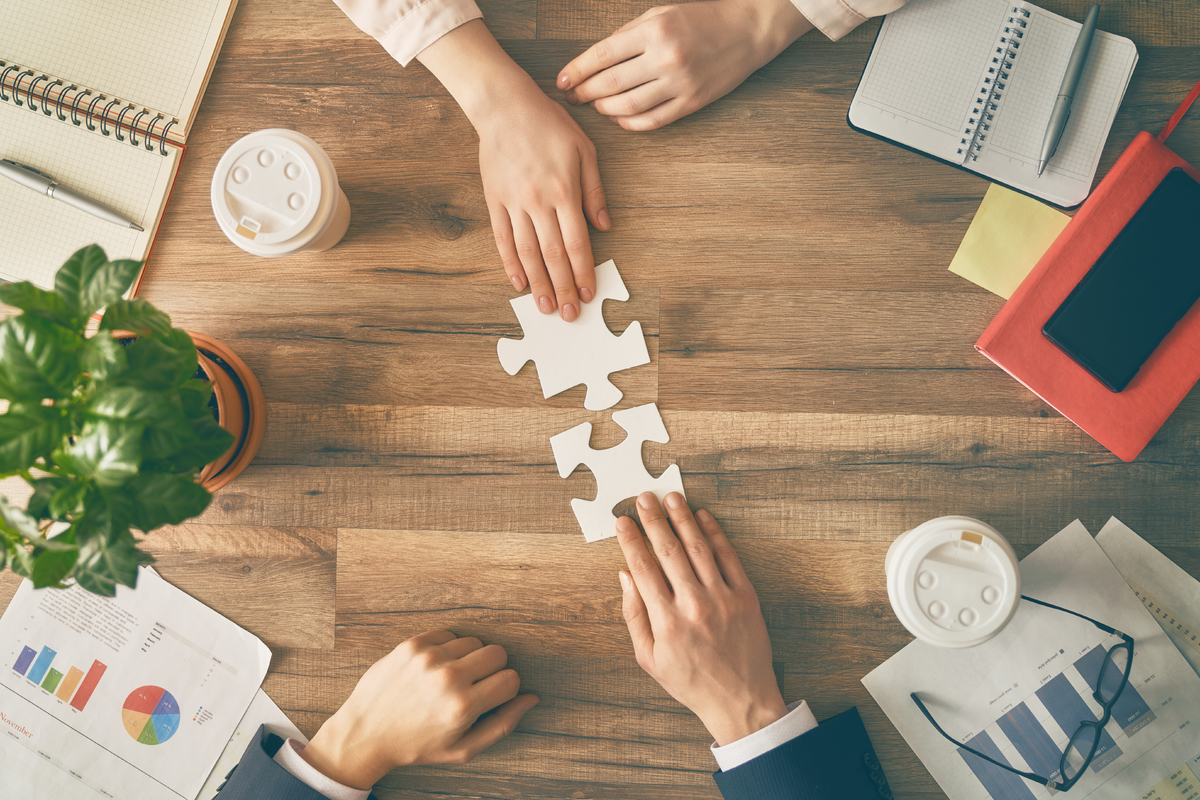 Best Practices for a More Agile Insurance Company
Agility offers its greatest contribution to an insurance company's goals and growth when it infuses every aspect of the insurer's business. Insurers can increase agility by taking concrete, deliberate steps to create an environment where agility thrives.
Focus on communication. An agile team is one that is greater than the sum of its parts. Teams can develop such agility only when they communicate effectively, allowing them to combine their individual skills to respond quickly to changing circumstances, says Elena Carstoiu, cofounder and COO of communication and collaboration app HubGets.
Tools that help teams communicate easily, then, can improve an insurance company's agility. For instance, in-house chat tools allow employees to have real-time conversations even if team members aren't face to face. These tools can thus help insurance companies break down the barriers between different departments, improving customer service and creativity.
Communication tools can help insurance companies build stronger cultures, too. "Great outcomes, and therefore team synergy, can only be achieved when people unite their forces in an exemplary demonstration of collaboration," says Carstoiu. Stronger teams are better able to weather unexpected change.
Empower your staff. Another way to build agility within an insurance company is to empower staff members to act on new ideas or to solve problems for customers, says marketing consultant Jessica Thiefels. When staff members can respond in the moment to unexpected events, they make the entire company more agile.
To exercise the power they're given to respond in the moment, however, staff require a sense of psychological safety. This psychological safety includes the knowledge that they won't be punished if they make a mistake or admit an error, says Laura Delizonna, Ph.D., an instructor at Stanford Continuing Studies and founder of ChoosingHappiness.com.
To improve psychological safety among teams, focus on improving communication by setting ground rules and making sure team members have what they need to feel safe speaking up, says relationship coach Kyle Benson. For instance, teams may lay ground rules for stating criticism or pointing out mistakes, such as "Focus on the issue, not the person."
This sense of psychological safety improves agility by making staff able and willing to respond to unexpected changes in the moment. An underlying sense of psychological safety also makes it more likely that teams will use new tech tools more effectively, since their fear of making mistakes will be lower.
While stability can focus on impersonal or big-picture data, agility requires human participants to contribute their insights and guidance to the insurance process. When employees have the tools they need to respond to change in the moment, the entire organization becomes more agile.
Images by: dolgachov/©123RF.com, dotshock/©123RF.com, choreograph/©123RF.com